Robust, Traditional and Versatile, Aluminium shopfronts can give clients a large range of flexibility on the variety of window options to suit every purpose whether it be high street retail shops to commercial entrances or shopping centres.
The reasons why aluminium remains a popular choice is as a result of it being very durable, lightweight, high strength and is highly resistant to corrosion caused by industrial pollutants.
Each individual Aluminium shopfront is built to specification and can be glazed with a variety of different glass types which ranges from laminated safety glass 6.4mm till 10.8mm, fire rated pyro glass, tinted glass varieties and double glazed units.
All aluminium shopfronts are available in over 200+ RAL colors that will suit individual preference and corporate colors/brand requirements.
All manual door aluminium shopfronts are fitted an overhead transom closer to aid the ease of entry and exit. Additionally other features include full weather stripping to the perimeter of doors and range of chrome/satin handles that can be chosen to further enhance your new shopfront.
From a security view point all our shopfronts come fitted with an insurance approved five lever security locks however we do additional options such as electric strike release locks, magnetic locks and deadbolts.
From an economical viewpoint the aluminium shopfront also has great budget appeal as it requires little long term maintenance costs and initial installation costs are lower as opposed to other shopfronts.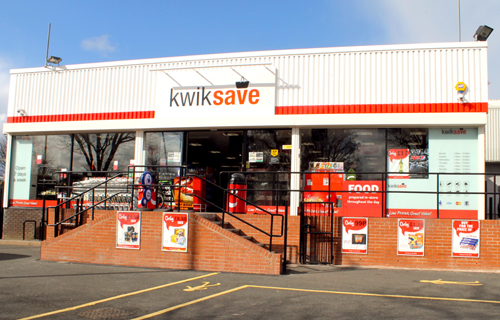 Aluminium Shopfronts Gallery
Why Shutters and Shopfronts?
Over 30 years of experience fitting shopfronts and shutters
We work Nationwide across the UK in all major cities and towns
High quality materials and workmanship using industry standard tools
Experienced team who work with retailers of all sizes
In house staff who check and verify work is up to our high standard
24/7 Repair and maintenance packages available on request